Georgetown Ambassadors for Women, Peace and Security traveled to Jordan this June to learn more about peace and security in the Middle East and the role of women, and to explore future initiatives in the region. Our delegation of 25 women, led by Ambassador Melanne Verveer, was received with legendary Jordanian hospitality and candid conversations about women's leadership in this strategic country, the obstacles women continue to face, and successful programs to promote peacebuilding and economic opportunity.  
Women's Economic Empowerment 
Jordan plays a stabilizing role in the region and is host to the second largest number of refugees per capita worldwide. Providing refugees—including refugee women—with economic viability is an ongoing challenge and one of the key areas we explored, as economic wellbeing and peace and security go hand-in-hand. Our visit with the Microfund for Women, led by the exemplary Muna Sukhtian, highlighted promising practices to empower women entrepreneurs, such as providing access to credit and related services like microinsurance, micro-savings, training, and scholarships. We saw first-hand how the Fund was improving the lives of refugee women during our site visit to the Baqa'a branch.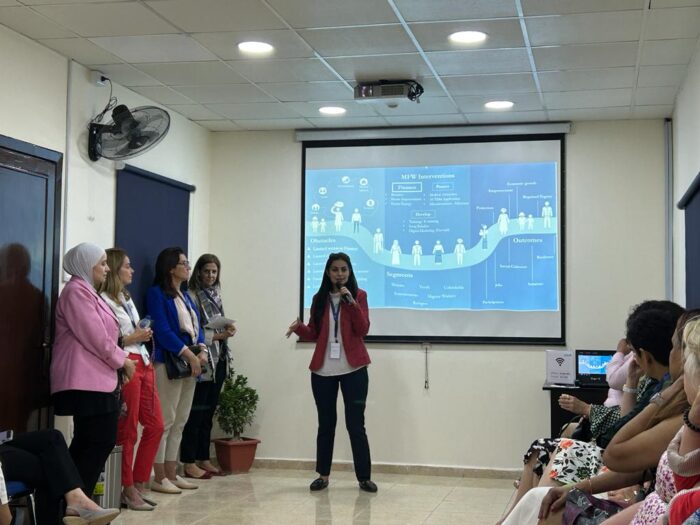 More broadly, we sought to understand why Jordanian women make up only 15% of the labor force, the 4th lowest rate in the world, despite their high levels of education. We also met with women leaders who are growing women-run and women-led small and medium size enterprises and are working to enable women to overcome obstacles to entrepreneurship—like access to credit, markets, and training—as well as to overcome discriminatory norms and laws.
Jordan is blessed with some of the most exceptional women leaders who are blazing new paths in civil society, government, business and more. Samar Haj Hasan, former member of Parliament and current head of Jordan's National Center for Human Rights, enabled us to come together with members of the International Women's Forum Jordan—the first IWF chapter in the Middle East—to discuss women's leadership. 
Women, Peace and Security
A joint conference between GIWPS and the Jordanian National Commission for Women focused on women, peace and security and the implementation of Jordan's National Action Plan.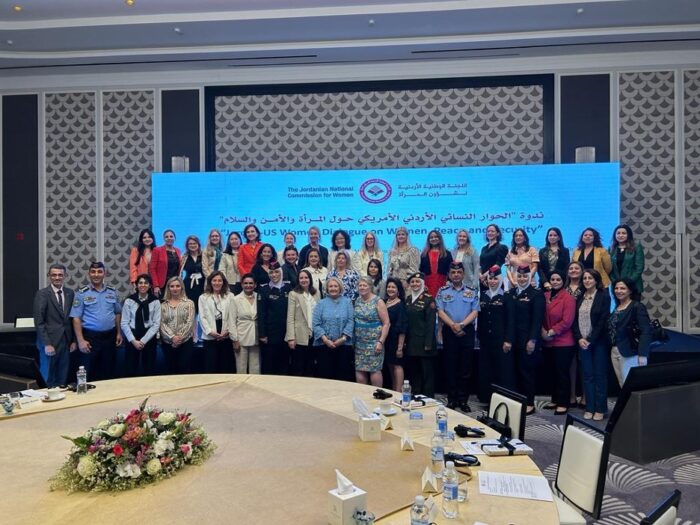 H.E. Wafaa Bani Mustafa, Minister of Social Development, offered perspectives on the role of women in security forces and recent reforms in the security sector, including efforts to increase the number of women in peacekeeping troops and celebrations of the first Jordanian woman to ever fly an F-16 fighter jet. A panel of officials from the security sector explained their achievements and future goals. The representative of UN Women discussed efforts to change mindsets: Jordanian men's support of women's participation in the armed services has increased in the past 5 years, and is currently higher than women's support of their own participation. We look forward to future engagement with the Commission and its leader, Secretary General Maha Ali.
Our meetings with former Jordanian Foreign Ministers, Marwan Muasher and Nasser Judeh, offered a masterclass on the political, cultural, social and economic forces influencing the region. 
Georgetown in the Middle East
HRH Princess Ghida, a Georgetown alumna, has played a leadership role to enable the King Hussein Cancer Center to become a center of excellence in cancer treatment. She provided an overview of the cancer center, pictured below: it is the only specialized cancer center in the Middle East and one that improves the lives of so many each day. She and her husband, Prince Talal—also an alumnus of Georgetown—showered us with their generous hospitality.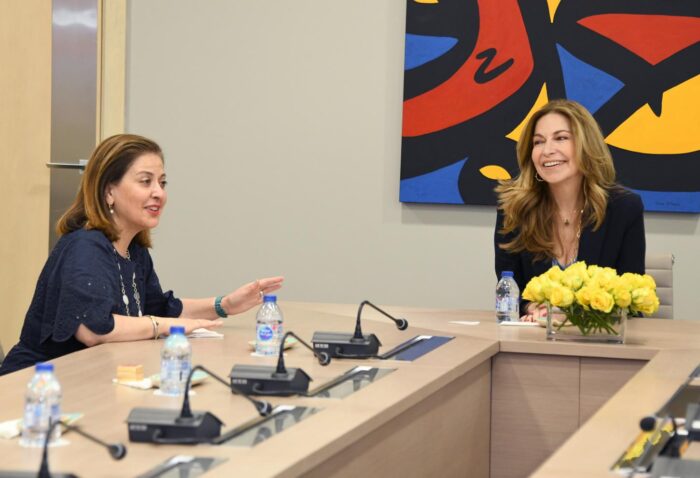 The Dean of Georgetown University-Qatar, Safwan Masri, joined us in Jordan and discussed future collaboration with GIWPS in the region. We are currently accepting applications for a Middle East North Africa Policy Associate to help us grow our regional portfolio.
The Georgetown Ambassadors for Women, Peace and Security are a powerful community of women who are immersed in the work of the Institute and are chaired by Anisya Fritz. Previously, our Georgetown Ambassadors traveled to Northern Ireland to meet with peacebuilders.