We offer research fellowships to top graduates who are interested in pursuing research on women, peace, security. We also engage undergraduate and graduate students through popular on-campus events and programs, classroom instruction, research assistant and volunteer positions, and advising to students interested in this field.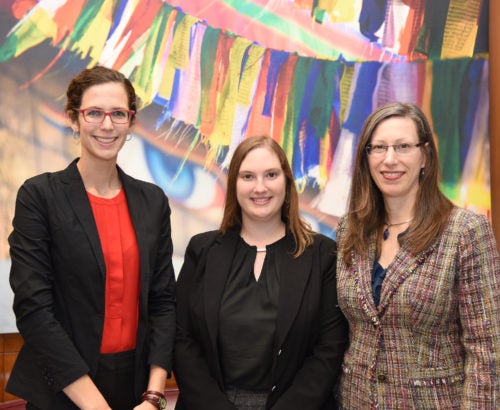 Research Fellowships
Recent graduates participate in fellowships that are awarded to top graduates who are interested in pursuing research on women, peace, security, and the economy. Fellows – who come to us from disciplines as diverse as economics, international relations, law, and public policy – conduct desk and field research that helps close key knowledge and evidence gaps in the field of women, peace, and security. The fellowships are made possible by the generous support of individual and corporate donors.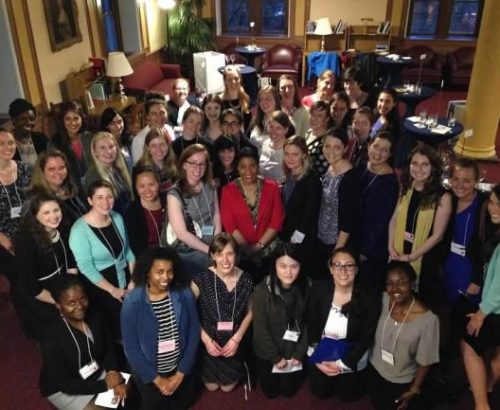 Georgetown Women in International Affairs (GWIA) aims to develop quality leadership among Georgetown graduate students and to increase the visibility of women in international affairs. Through interactive programming, GWIA connects, empowers and prepares emerging women leaders. The student-led GWIA Executive Board spearheads the initiative's planning, programming, and communications, working closely with our staff.
View More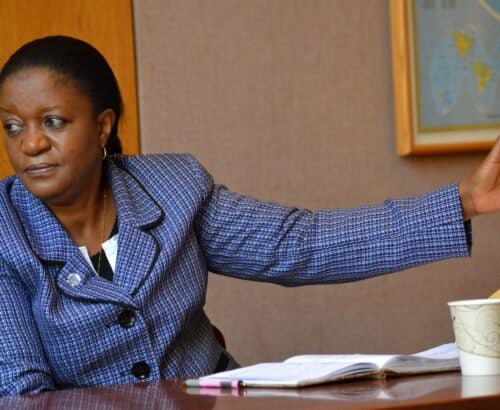 This spring, GIWPS Managing Director Dr. Jeni Klugman will teach a course as part of the masters in human development program. The course will aim to provide an understanding of the patterns and constraints of gender inequality around the world up to the present day, and to review and debate what we know and don't know about what policies and programs can work to close gender gaps, with a focus on developing countries. The course is set up around a series of major policy questions central to the gender equality agenda, and linked to international development debates around the Sustainable Development Goals.
View More