We engage undergraduate and graduate Georgetown students as research assistants, through classroom instruction and a Gender, Peace and Security graduate certificate, and through popular on-campus events and programs. We also offer research fellowships to top graduates who are interested in pursuing research on women, peace, security.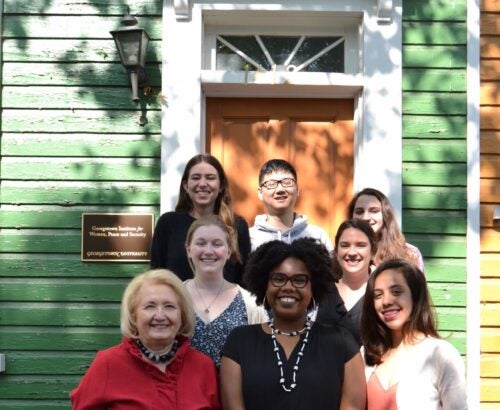 Current Students
Current Georgetown undergraduate and graduate students play a vital role in the day-to-day work of the Institute. Our student assistants come from a variety of academic degree programs and are involved in a range of projects spanning research, communications, social media, and events. If you are an undergraduate or graduate student interested in working with GIWPS, visit the Join Our Team page to explore current opportunities.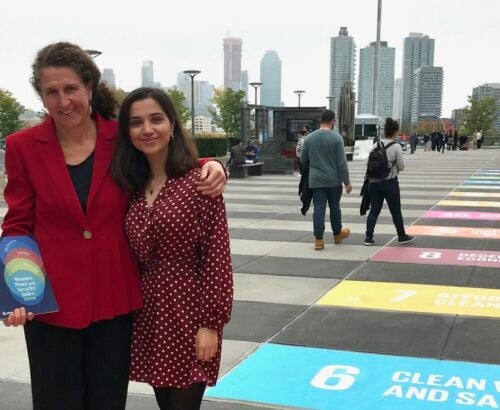 Research Fellowships
Fellowships are awarded to recent graduates who are interested in pursuing research on women, peace, security, and the economy. Fellows – who come to us from disciplines as diverse as economics, international relations, law, and public policy – conduct desk and field research that helps close key knowledge and evidence gaps in the field of women, peace, and security. The fellowships are made possible by the generous support of individual and corporate donors.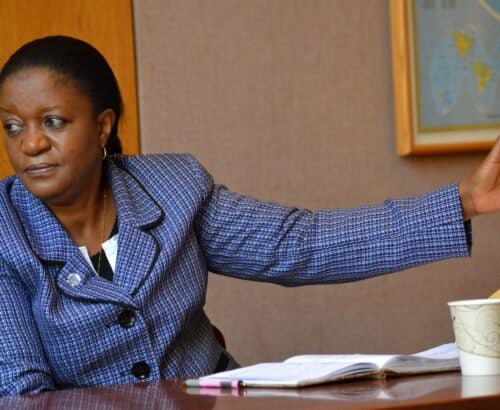 The Institute offers a graduate certificate in Gender, Peace and Security which focuses on gender dynamics and women's experiences in conflict. By completing this certificate, students get an intersectional and comprehensive understanding of defense, development and diplomacy theory and practice.
In Fall 2020 we are offering Gender & Terrorism (M 5-7:30) and Gender & Security Toolbox (W 5-7:30).
View More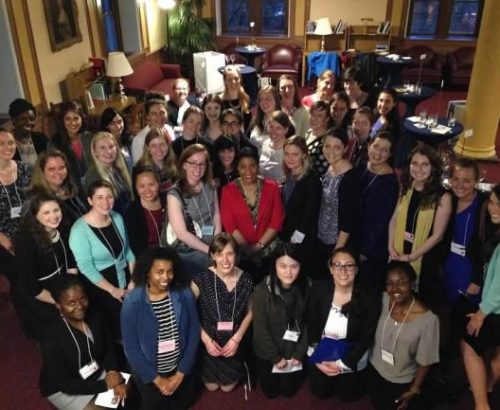 Georgetown Women in International Affairs (GWIA) aims to develop quality leadership among Georgetown graduate students and to increase the visibility of women in international affairs. Through interactive programming, GWIA connects, empowers and prepares emerging women leaders. The student-led GWIA Executive Board spearheads the initiative's planning, programming, and communications, working closely with our staff.
View More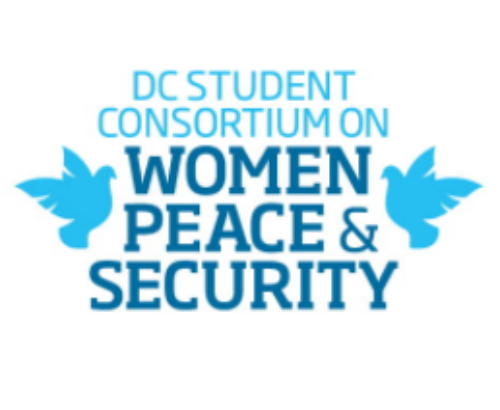 Student Consortium on Women, Peace, and Security
The DC Student Consortium on Women, Peace, and Security (WPS) is a student-led organization that aims to — in collaboration with the US Civil Society Working Group on WPS (U.S. CSWG) — promote awareness of the implications of women and gender in security and foreign policy. The Consortium strives to ensure that policymakers around the globe are aware of the importance of gender issues in these disciplines and the need to institutionalize a feminist approach when solving critical issues surrounding peace and security.
Georgetown has an official GU chapter that collaborates with student chapters at universities across DC. All Georgetown students, undergraduate and graduate, interested in the WPS agenda are invited to join. To learn more about how to get involved, fill out an interest form or contact Arden Haselmann, GU Chapter President, at aah136@georgetown.edu.