Women Building Peace is a new podcast produced by the BBC World Service and the Georgetown Institute for Women, Peace and Security.
The show explores how women are trying to bring peace to conflict and post-conflict communities around the world. Listen to the stories of remarkable women in Colombia, Ethiopia, Bosnia-Herzegovina, and Afghanistan. Each episode also features guest appearances by global influencers who bring their messages to the international community.
We are grateful to our partners at the BBC for giving their platform to women peacebuilders, with special thanks to host Suzanne Kianpour, producer Philip Reevell and executive producer Nicola Addyman.
Episode 1: Afghanistan
"Lama", a student in Afghanistan who has feared for her safety since the Taliban takeover, speaks to former US Secretary of State Hillary Rodham Clinton and to Afghanistan's former education minister Rangina Hamidi.
space
Episode 2: Bosnia-Herzegovina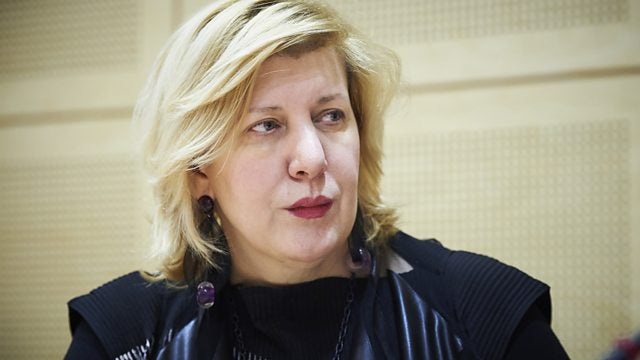 A woman born after her mother was raped during the Bosnian conflict of the 1990s says the struggle for reparation and reconciliation continues 25 years later. Oscar-nominated Bosnian film director Jasmila Zbanic, and Council of Europe human rights commissioner Dunja Mijatovic discuss what we can learn from past atrocities to help resolve the current political crisis.
Episode 3: Ethiopia
Women working to help communities caught up in Ethiopia's brutal war talk about the immense challenges they face on the ground, and we hear the story of "Tsega", who was brutally attacked after she was forced to flee from her home.
space
Episode 4: Colombia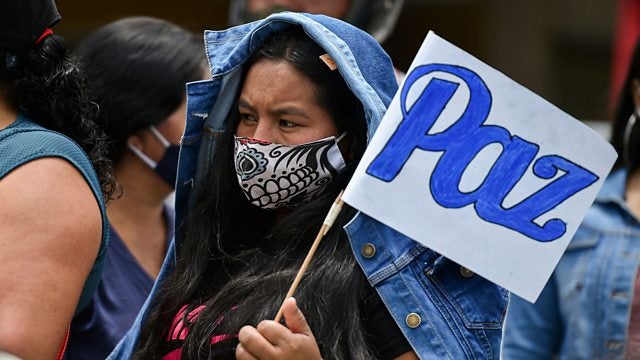 An ex-Farc fighter talks about her struggle to integrate into Colombian society after she laid down arms five years ago. Leading women peace builders discuss whether the historic 2016 peace accord delivered on its promises to help women and communities across the country.