Meet the current Georgetown Ambassadors for Women, Peace and Security.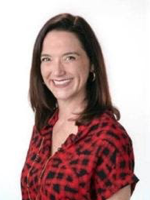 Michelle Bhatia recently joined Dyson as Director of Strategic Programmes. She previously served as Vice-President of Business Operations of Juniper Networks and has also worked in product management and business strategy at an IOT startup, Sun Microsystems, Motorola and Textron. Michelle has served on the boards of Girls' Middle School and Child Advocates and led a portfolio of projects with the Stanford Alumni Consulting Team (ACT). She is an alumna of Georgetown University, MIT Sloan School of Business and Stanford University Graduate School of Business Executive Program. She has served as a member of Georgetown University's Northern California Advisory Committee and Alumni Admission Program. She currently resides in Singapore.
Amy Christiansen is the founder of the socially conscious, luxury fragrance house Sana Jardin.
Sana Jardin is built on the principles of a circular economy; their alternative business model enables women in the supply chain to become micro-entrepreneurs by upcycling the waste products from perfume production and contributes to the three of the United Nations Sustainable Development Goals. Sana Jardin perfume is sold in 100 luxury retailers around the world including Net-A-Porter and Harrods and has been featured widely in the New York Times, Vogue and The Wall Street Journal. Amy's background is in the non-profit sector and after earning her Bachelors and Master's degree in Social Work, she became a direct practice social worker before spending almost 20 years partnering with various foundations to address economic inequality including President Clinton's Foundation, the Cherie Blair Foundation to support Women and the Robin Hood Foundation. Amy is involved in a number of non-profit organizations including being a Georgetown Ambassador for Women, Peace and Security, Board member of the Elisa Sednaoui Foundation and Advisory Board member of Nest.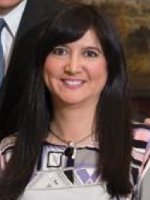 Theresa Miller DeGioia received a BS in Psychology from Georgetown University and earned her MSW from Catholic University. She worked in the Office of National Service at the White House during President George H. W. Bush's administration. In Georgetown's development office she worked on events and fundraising with young alumni. She has served as a clinical social worker in an elementary school and a juvenile detention facility. She has also been on the Archdiocese of Washington Catholic Charities board as well as the Washington Jesuit Academy board.
Tanja Ellis is an entrepreneur, philanthropist and mother of four. Tanja has published books on Bermuda, South Pole, and planet Earth as charitable endeavors. She has also developed resorts and currently manages an international portfolio of homes across the globe. Tanja serves on the boards of Waterside School, and Greenwich YMCA. She is a graduate of the University of Pennsylvania and Smith College. She currently resides in New York and London.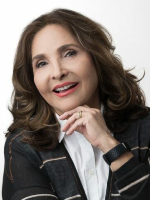 Samia Farouki is the Founder and CEO of Hii-Finance, Corp., a global investment company. Mrs. Farouki has also dedicated herself to causes focused on education, the arts, and women's empowerment. She is currently a member of the board of governors of the Middle East Institute, serves on the boards of the Georgetown University Center for Contemporary Arab Studies, King Hussein Foundation, the King Hussein Cancer Center, the Kennedy Center International Committee for the Arts, Bridges for Understanding, and Tomorrow's Youth. Mrs. Farouki has also been a member of the boards of the Lab School of Washington, Folger Shakespeare Library, Vital Voices, Corcoran Gallery, D.C. region Teach for America, Arab American Cultural Foundation, and Washington Opera Company, and she was the co-chair of the Aspen Institute Middle East programs.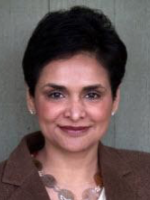 Anisya Fritz has lectured, consulted, and published on humanitarian relief, competitive strategy and international entrepreneurship. Anisya currently serves as the CEO and Chairman of the privately owned LynnCo Supply Chain Solutions. She also serves as Proprietor and Director of Marketing and Consumer Sales at Lynmar Estate, a producer of highest quality Pinot Noir and Chardonnay wines in Sonoma County's Russian River Valley. Another of Anisya's contributions, Fritz Institute, created a wide coalition of partners to produce impactful research, training, metrics, and technology to improve humanitarian logistics worldwide. Anisya holds a BA from Loyola College in Maryland and an MS and PhD in Management from Virginia Tech. Anisya now shares her love of learning by teaching Wine Entrepreneurship to winery and vineyard owners at Sonoma State University. She currently serves on the Board of the San Francisco Conservatory of Music.
Baroness Mary Goudie is a member of the British House of Lords and a global advocate for the rights of women and children. She works globally to promote gender equality, women's rights and peacebuilding. She is on the advisory board for the London School of Economics – Centre for Women, Peace and Security and a member of the advisory board of Womens Forum, a leading platform dedicated to highlighting women's voices and perspectives on global issues. Baroness Goudie is also a member of the Gender Action for Peace and Security (GAPS) management board of advisors. A trustee of the El-Hibri Charitable Foundation, which foster interfaith dialogue and establish common ground and solutions to global challenges affecting mankind.
Fan Hu is the founder of UP Education Consulting, which provides educational consulting services to foreign students and focuses on bridging the gap between the education systems in China and the US.  Originally from China, Fan earned her advanced degrees in the U.S. universities and devotes her passion to narrowing the gender gap in education and employment opportunities. Prior to starting her own business, Fan had over two decades of working experiences in the financial sector, including Loomis Sales & Co., Columbia Management Group and The Colonial Mutual Fund Group.  She holds a Ph.D. in Economics from North Carolina State University and had numerous publications in the top peer-reviewed journals.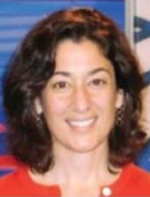 Julie Jalelian is a Managing Director within the Global Technology, Media & Telecom Corporate Banking Group at Bank of America Securities Inc based in Boston. Julie has over 25 years of global corporate banking experience, delivering Bank of America's Global Corporate and Investment Banking platform to large corporate clients in the media sector. Julie holds an A.B. in Economics from Mount Holyoke College and an M.A. in Economics from Boston University. Prior to her banking career, Julie was a Peace Corps Volunteer in Cameroon, West Africa where she worked in community development with local women's agricultural groups.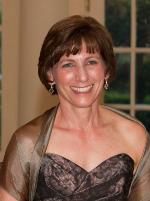 Delia Jampel is a clinical psychologist, social services strategic planning, at the California School of Professional Psychology. She attended Princeton University and completed her master's degree at Columbia University's School of Social Work. She later obtained her Ph.D. in Clinical Psychology from the California School of Professional Psychology.
a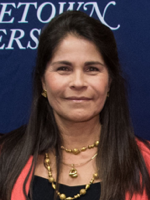 Victoria Johner y Cruz is Director of JC Consulting in Geneva, Switzerland, where she has been engaged since 2001 in the practice of Commodity Trade Finance. She previously worked with Women's World Banking as  Latin America Manager, and prior to that worked as a lawyer with Shearman & Sterling and Mayer, Brown & Plat in New York city. She is a member of the New York Bar and holds and LLM from Boston University School of Law and a JD from Colegio Mayor de Nuestra Senora del Rosario in Bogota, Colombia. She is a proud Georgetown parent and supporter of Georgetown's Global Scholarship Fund, as well as GIWPS.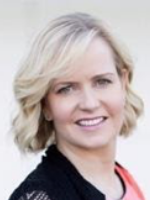 Kara Ross is a renowned entrepreneur and award-winning fine jewelry designer. She collaborated with the Obama White House on numerous commissions, and her one of a kind fine jewelry pieces can be found in art museums across the country. She sits on the board of Georgetown University, the CFDA (Council of Fashion Designers of America), the Accessories Council, and is a member of the Harvard Kennedy School Women and Public Policy. After achieving top recognition for jewelry design (the GEM Award) and successfully running a global accessories business, she formed her vision for UNLEASHED. She now dedicates 100% of her time towards supporting female artisans and entrepreneurs through story-focused media ventures, including the documentary film series Connecting Thread.
Mary Schammel is Co-Founder and CEO of M&A Advisory firm Venture Investors Business Group. She also acts as a Strategic Consultant with Greenwich Associates providing market structure, intelligence and advisory services to the buy and sell-sides. She previously served as Head/SVP for Standard Chartered Bank. Mary is exceptionally committed to community involvement, serving as the US State Department representative for the International Women of Courage, board member of Georgetown University Board of Governors, The Ann Peppers Foundation and The Alzheimer's Association California Southland and Founder of Georgetown's Wall Street Alliance West. She is also Chair of Pasadena's City Code Commission.  Mary has a B.A from Georgetown University and a recent MBA from Georgetown University's Business and Foreign Service Schools, and ESADE University.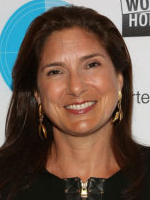 Regina K. Scully is a Georgetown graduate and the Founder and CEO of Artemis Rising Foundation, a philanthropic organization dedicated to developing and promoting transformative media. In addition, Ms. Scully is a three-time Emmy Award-winning and Academy Award-nominated producer of The Invisible War, the powerful 2012 film about the epidemic rapes of women and men in the military, and is the producer of nearly one hundred documentary films.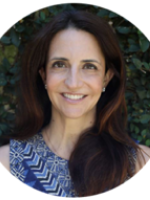 Emilie Fritz Veloso has spent her career as a consultant, entrepreneur and executive working to educate people around the world about health and wellness. In 2018, Emilie accepted the opportunity to serve as CEO of The Sacred Space Miami, a holistic wellness center. She previously was co-founder and President of O.N.E. Coconut Water, which grew from a concept to a globally distributed brand purchased by PepsiCo in 2012. Emilie earned her MBA from Pepperdine University (2003) and BA from Georgetown University (1998). Her current philanthropic work is dedicated to Foster Care, the environment and helping elect women to public office. She is a Board Member of Genesis Hopeful Haven, a foster care organization. She resides in Miami, FL with her husband and two children, Arthur and Beatrice.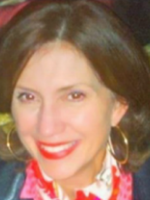 Sarah von Thun-Hohenstein (SFS'82, P'15) graduated cum laude from the Georgetown School of Foreign Service. She worked in finance for Chase Manhattan Corporation in New York City before moving to Chase Investment Bank, London, in 1984, to become the youngest female director in currency swaps and derivatives. Subsequently, she earned a Master's degree from the London School of Economics in International Political Economy. Sarah serves as trustee for the City of London Sinfonia and is an active volunteer in her local community and children's schools. She served as a member of the Georgetown Board of Regents for six years as well as the John Carroll Weekend London Planning Committee. Sarah also helped launch the International Trailblazers Awards in Europe for the Georgetown Institute for Women, Peace and Security and joined the SFS Board of Advisors in 2015. Sarah's husband, Christian, SFS'81 and eldest son, Natango, SFS'15, are also proud Hoyas.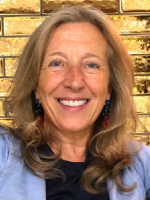 Maria Clara Tucci is director of a family foundation focused on women's rights and climate change and implements venture philanthropy in grant-giving drawing upon her experience of more than three decades in finance (partner at a Wall Street firm and subsequently the founder of a successful UK hedge fund capital introduction business) and from her decades of engagement in charitable giving and active volunteering. Clara is a graduate of Università di Firenze (Political Science, International Law) and received her MBA (Finance) at UC Berkeley Haas Business School. She became an ambassador of GIWPS after being a member of GU Parents Leadership Council for four years. Her son Luca Perper is a proud Hoya graduate.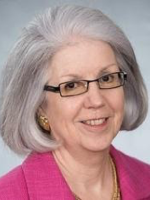 Gina Wolfe is a Professor of Catholic Theological Ethics and Director of the Master of Divinity Program at CTU. Her scholarly interests focus on leadership and social and economic justice issues, particularly as they impact women. She recently began research on Christian understandings of radical hospitality. In addition, she is a Senior Wicklander Fellow at the Institute for Business and Professional Ethics DePaul University which not only furthers the message that business and professional ethics are important but also works to catalyze the for-profit sector to incorporate Vincentian values of charity and poverty alleviation through active engagement in the community, both locally and globally.