A new study from Georgetown University quantifies how much women's wellbeing in the United States varies by state—and by race. 
The Georgetown Institute for Women, Peace and Security (GIWPS) released a report on the "Best and Worst States to be a Woman," ranking women's rights and opportunities across fifty states and Washington DC using publicly available, state-by-state data. 
Almost across the board, outcomes are worse for women of color than white women, as gender disparities are compounded by explicit and implicit racial discrimination. Gaps between Black and white women are most marked for state legislative representation, maternal mortality, and college completion.
GIWPS interviewed three Black women leaders about their work to call attention to racial injustice and improve the lives of Black women and communities. 
POLITICAL REPRESENTATION
White women account for three in four female legislators in the US, according to the GIWPS study. In Wisconsin, the state legislature is 27% female, with only 6% Black women.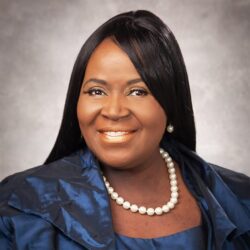 Representative Shelia Stubbs is the first Black person ever elected to the Wisconsin state legislature from Dane County. As she says: "I broke 170 years of history. Can you imagine how much oppression is on my shoulders?"
When she was campaigning for her seat in 2018 in a predominantly white neighborhood, someone called the police on her, assuming she was a drug dealer. 
"The [police] officer saw my name tag "Shelia Stubbs for State Assembly" and I introduced myself. But that wasn't enough for her to believe me," Stubbs recalls. "I was so humiliated….What really hurt me was watching my eight-year-old see this." 
Now a sophomore legislator, Rep Stubbs serves as the co-chair of a task force on racial disparities. She has proposed legislation on the unnecessary summoning of police officers, establishing an office of equity and inclusion at the state level, developing community courts with a restorative justice model, providing minority health grants, decriminalizing marijuana, and more.
Rep Stubbs has also increased the visual representation of Black Wisconsinites. 
"When I first arrived at the state capitol, I went from room to room and I did not see a picture of me. There were no pictures of any Black people on the wall. And I said, I know my ancestors have done something!… [so] I created my own wall."
"I've been given a unique opportunity as a Black woman legislator and as a victim of racial profiling to Co-Chair the Speakers Taskforce on Racial Disparities, to begin addressing the inequities that exist across the State of Wisconsin," Stubbs adds.
Alabama has the highest percentage of Black women state legislators: 68%, followed by Georgia at 50%. 
MATERNAL MORTALITY
In every state, rates of maternal mortality are higher for Black women than white women. Black women are also two-to-three times more likely to die of pregnancy-related causes than white women, finds the GIWPS report.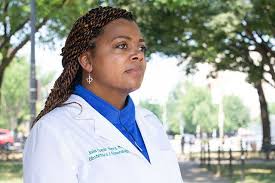 "I was taught that there were three biological races—Mongoloid, Caucasoid, Negroid—in New Orleans in the 1990s in medical school. So if I was taught those things, that means there are a lot of providers that have a lot to unlearn: the reason that we have health disparities are not because we're biologically different."
Dr. Joia Crear-Perry is the Founder and President of the National Birth Equity Collaborative. The hospital where she trained in Louisiana was named Confederate Memorial—a name that dates to the 1950s, 100 years after the insurrection of the Confederacy ended in defeat and at the beginning of the Civil Rights Movement.
While in medical school, she decided to become an OB-GYN after looking for a provider herself and realizing there were no Black women OB-GYNs in her area. 
According to the US Index, rates of maternal mortality are almost 4 times higher for Black women than white women in New Jersey.
Dr. Crear-Perry says the difference is so stark because, on average, white women are doing well in New Jersey, compared to white women in the South or the Rust Belt.
She also points to a harmful practice in New Jersey: "People who are on Medicaid cannot go to a private provider. They receive their prenatal care at a federally qualified health center. So those birthing people who have the least resources are going to a facility that doesn't have continuity in providers…We've created a culture that says you are devalued, to the point that you cannot have your own personal provider."
More broadly, she says "We pay about 50 to 60% on the dollar for the delivery of a birthing person who has Medicaid as their insurer. Now those are policy choices: we are creating barriers to care for millions of birthing people around the country. And then we're surprised at the outcomes we get."
Dr. Crear-Perry is currently advocating for a new White House office of sexual and reproductive health and wellbeing.
"When are we going to agree that anti-racism is a quality issue and that it is part of safety; that believing and trusting and valuing what women say is a quality and safety issue."
ECONOMIC EQUALITY
Black women are paid less than men and white women for the same work, and more likely to be living in poverty—despite working. 
"You're working an honest job and you should have a living wage," says Dianna Payton, CEO of the YWCA Greater Baton Rouge. " Our minimum wage really needs to be $15 an hour here in Baton Rouge."
In Louisiana, the lowest-ranking state for women according to the GIWPS study, 45 percent of Black women have less than $200 in savings, compared with 30 percent of white women in the top-performing states. 
Payton points to the health implications: "Most women of color are working retail jobs, fast food industry, and at local grocery stores. You can't take off work and still get paid many times in these positions. And if you have to choose between a medical appointment or making your $9 an hour, so you can feed your children, you're going to choose working. Because of that we see an increased health wise gap for women of color as a whole, from cancer to high blood pressure, diabetes, low birth weight."
The YWCA in Baton Rouge offers many programs to support women economically. One of the most innovative: a Bail Fund that's been supported by Colin Kaepernick.
"It's the women bailing out their sons and their husbands or their partner or whomever. Women who are already making minimum wage or little above," explains Payton.
The community fund bails people out of jail who can't afford to pay their bail to go home. It also provides mandated trauma counseling, case management, and wrap around services to address individuals' underlying issues. 
Payton adds that the fund also serves women who are in jail. 
"We've had women who have lost custody of their children while sitting in jail. So our goal is to get them out as soon as possible. So they keep their jobs, keep their housing,  keep their children."
When asked about her hopes for the future, Payton says: "I would like to see where women of color are considered a priority—and not the afterthought. We are at the table, asked our opinions…and [our] voices are heard and respected and appreciated. I would love to see more women in leadership roles here in Louisiana from legislatively to locally."
Sarah Rutherford is the Director of Communications and External Affairs at the Georgetown Institute for Women, Peace and Security.